Modern interface
What you need, the way you like it

ORGANIZE
A simple drag-and-drop view to help you easily group tasks at the right stage.

SCHEDULE
Easily check your team's planning and reschedule to keep within your deadlines.

PLAN
Keep track of deadlines and progress of your projects with a clear overview.

ANALYZE
Keep a good overview of your workload and of the status of individual tasks.
Forecast needs & resources
Project performance & employees' availability
Schedule your teams across projects taking employees' holidays into account. Plan ahead for upcoming projects with forecasts based on comparable projects and estimate deadlines more accurately. Compare forecasts with real timesheets for increased profitability.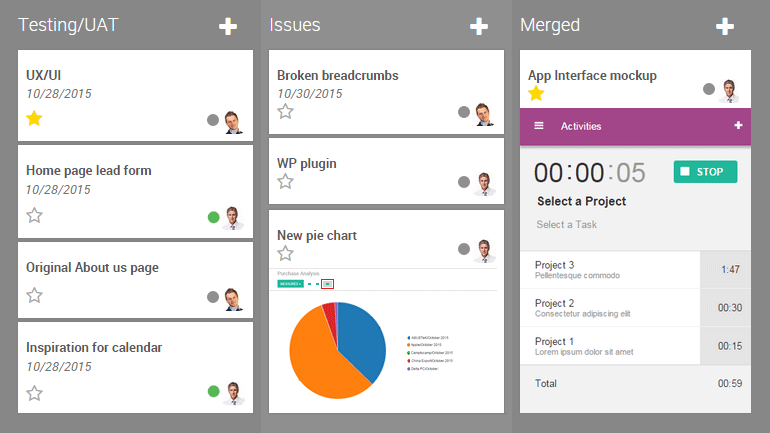 Harness the power of visual information
Flexible project management made easy.
Simplify your processes and enhance employees collaboration.
Break down your project in bite-sized tasks and assign them to your team for improved collaboration.
Create customized stages for each project to simplify your workflow overview and increase overall project efficiency.