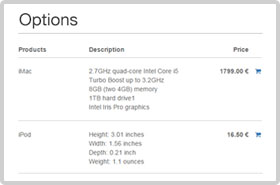 Maximize profits by upselling
Sell more: propose extra options, apply closing triggers, discounts and more.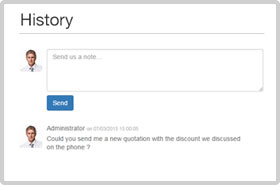 Communicate quickly and efficiently
Get custom alerts for relevant activities, and use email to automatically attach communications to the quote. Communicate easily by designing email templates for onboarding etc.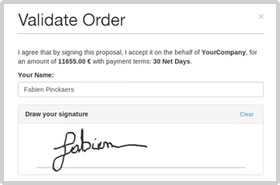 Sell faster with electronic signatures
Use Odoo Sign and allow your customers to review and sign your quotations online.
Orders and contracts sorted
Automate operations and focus on relations and revenues
From quotes to sales orders
Convert quotations into sales orders with a single click, or let the customer sign off on it with a simple electronic signature.
Contract management
Invoice customers based on time and materials, easily record contracts and track invoicing phases, maintain renewal and upselling opportunities, and manage your subscriptions with Odoo's recurring contracts.
Let your customers help themselves
The customer portal gives your customers access to their quotes, sale orders, and delivery orders. Save time and use Odoo Sign to easily get signatures on NDAs, contracts, or any PDF document.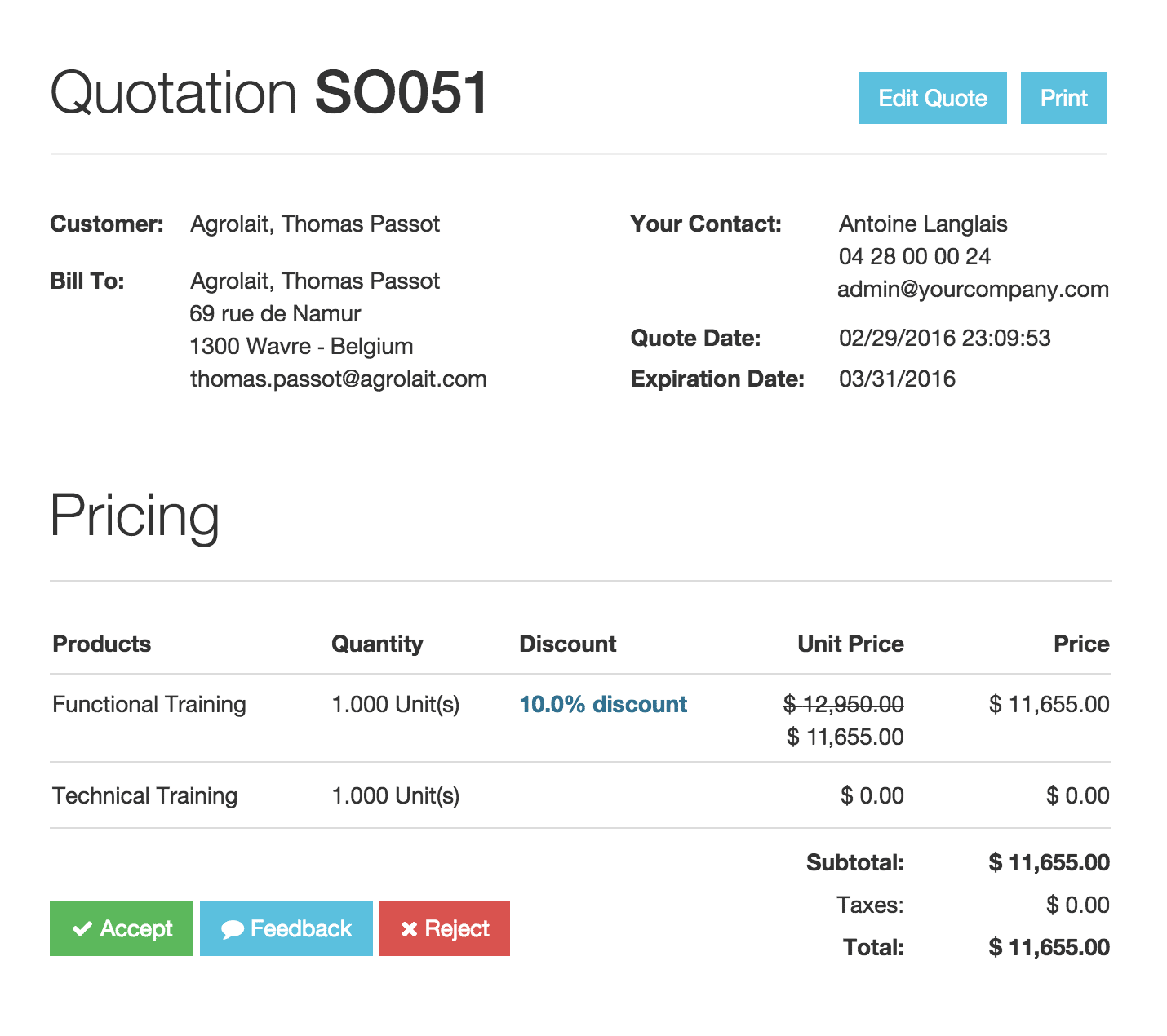 50,000+ companies run Odoo to grow their businesses.
Join us and make your company a better place.