Enterprise Resource Planning
Enterprise Resource planning (ERP) refers to a software which is inclusive of integrated applications that are able to collect, store, manage and analyze data according to the requirement of your company to optimize core business processes.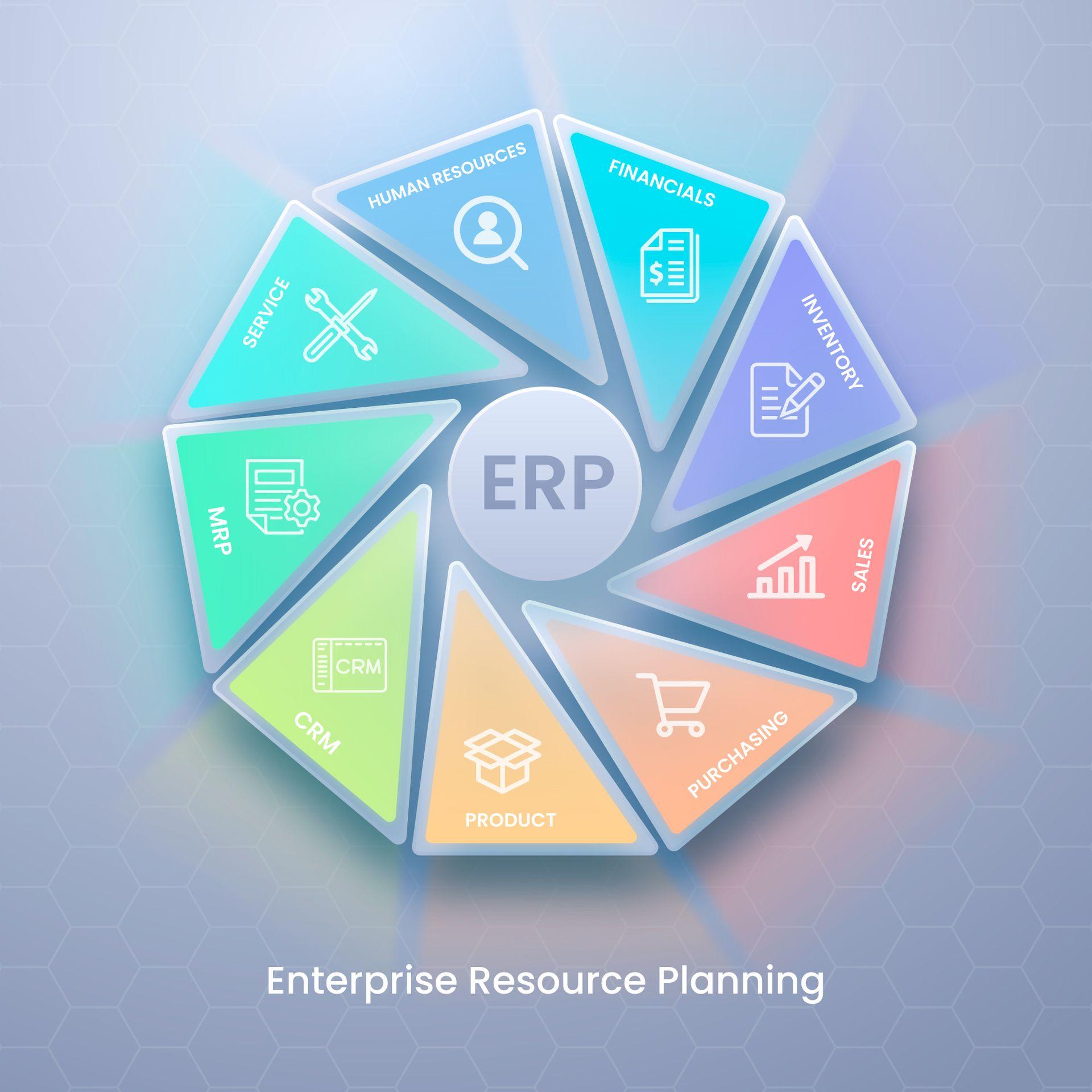 ERP system acts as a business's central hub by allowing a variety of departments to access its end-to-end workflow and data. As the system is fully integrated, it will also track your complete business processes such as production, logistics and financials making your business transparent.
Further, ERP systems support mid-sized or small businesses allowing customizations according to your business and industry, allowing you to host either on premises or in the Cloud.


Importance of selecting a good ERP partner
The Software Itself Is Only As Good Your Implementation Partner
The goal of Enterprise Resource Planning (ERP) software is to make everything easier for your business. However, without the right partner to implement and support your ERP system, you may not get to experience the platform's full range of benefits.
You'll want to choose an ERP implementation partner with a clearly defined process. ERP systems have many moving parts and need reliable access to your business's critical data. If you're choosing the right partner, they should outline their implementation strategy from the beginning of the process and answer any questions you have about the implementation.
The initial cost of implementing ERP matters, it's essential to keep your business's bottom line at the forefront. Not all ERP implementation partners have the same amount of experience using a particular ERP system.


While ERP implementation partners with greater expertise may cost more upfront, their knowledge will help your business save more money in the long run, especially when it comes to system design, implementation, and support efficiencies.


Why Select Odoo as ERP? ​
An App for Every Need
Boost your Sales with Odoo